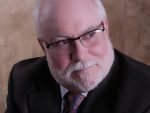 Ed Regan has been in the Hearing Health Field for over 15 years.
Achieved the designation of Audioprosthologist after being board certified. Ed owned his own practice in New Jersey and has been a consulting Audioprosthologist for the last 8 1/2 years. This allows him to serve a wide variety of patients Keeping New Jersey first. He has been instrumental in procuring a seat on the New Jersey Task Force for the Hearing impaired. 
Ed was elected President at the 2018 Mid-Atlantic Hearing Expo and continues to pursue the greater interests of the hearing impaired.