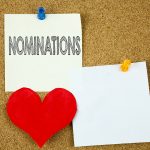 Do you have an interest in advancing the hearing health professional environment? Want to shape the conversation around increasing the number of hearing aid dispensers to address shortages for patients and their families? 
NJAHHP is looking for members to serve on the Board to better the professional environment for all hearing professionals and improving conditions for those who need quality hearing care services. We have monthly conference calls (1.5 hrs) and need 1-2 hours for committee work. And we have a little fun! Please email NJAHHP@gmail.com with your interest and our Nominating Committee will get in touch to answer any questions.
Instead of holding the Annual General Membership and elections during MAHE in Harrisburg, we will be hosting a meeting reception in NJ the end of April.
Catherine Ahrens Berke and the NJAHHP Nominating Committee