"Industry Consolidation and Your Practice"
March 21 - 23, 2019
Central Hotel and Conference Center 
800 E. Park Drive 
Harrisburg, PA 17111 
ROOM RESERVATIONS 717-561-2800-Option 4 and then Option 1
NJAHHP has been long established as a leader in state conferences for the hearing professional. Joining the Mid-Atlantic Hearing Expo offered many benefits to New Jersey hearing professionals of all backgrounds, including:
Lower registration fees;
Lower cost hotel amenities;
More continuing education hours;
More exhibitors offering discounts and incentives for attendees;
More networking opportunities to meet colleagues from a number of neighboring states.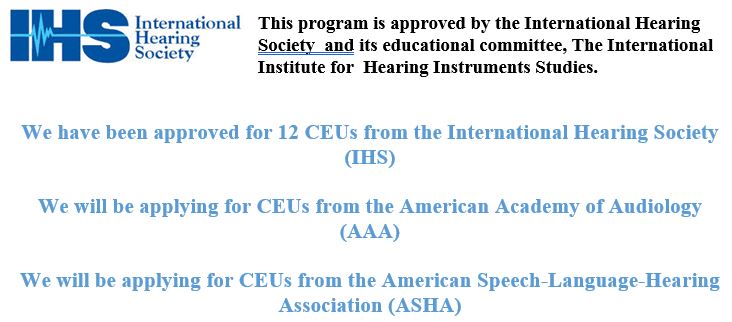 2019 Registration Fees:
$295.00 Registration fee for Th/F/Sat (until March 16th)
$325.00 Registration fee for Th/F/Sat (after March 16th)
$225.00 Registration fee for Friday only
$125.00 Registration fee for Saturday only
$175.00 Registration fee for Spouse of Guest includes: 2 breakfasts, 2 lunches, reception and dinner
To Sign up for On-site Audiometer Calibration
Visit midatlantichearingexpo.net for more information on the 2019 conference.