Join us for the
36th Northeast Conference of Hearing Health Professions
and Continuing Education Program
"New Frontiers in Hearing Healthcare"
Conference Brochure and Registration Form
Full Conference & Guest Online Registration
Daily Package Online Registration
April 23-24, 2015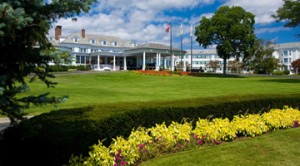 Stockton Seaview Hotel and Golf Club
401 South New York Road
Galloway, New Jersey 08205
Directions
Don't gamble with your future!
Wednesday, April 22 - The Annual NJAHHP Golf Outing
Thursday, April 23
A Hearing Aid Solution for Music
SmartPhone Based Apps as a Substitute to Traditional Hearing Aids?
Changes in Primary Care, Opportunities for Hearing HealthCare 
Cracker Barrel "What's New and What's It Do?"
Reception
Friday, April 24
Breakfast with the Manufacturers
Apps for Hearing Aids Grand Rounds

Industry Experts - The course is designed to provide a forum for up to six mainstream manufactures to present on what type of phone apps are available for their hearing instrument platform for expanding and enhancing  prospective patients' hearing experience and added value.

Ahrens Memorial Luncheon
Leitman Memorial Lecture: "Otoplastics - 2015 Update"
NJAHHP Membership Meeting - Election of Officers
The Conference is expected to be approved for 1.0 CEU credits from ASHA and AAA, and 10 CEU credits from IIHIS. New York State Continuing Education Credits will also be available upon request.
Room Reservations
If making a reservation be sure to request the NJAHHP Conference special rate of $135.00 per night. Rooms will be held at the convention rate only until March 21. Call the reservations line at 1-855-894-8698 and ask for the "NJAHHP rate" or book online at http://tinyurl.com/njahhp15 .
NJAHHP Golf Outing Wednesday Afternoon
Call 609-748-7646 to register for the NJAHHP Golf Outing at a special greens fee rate.
Elizabeth Arden Red Door Spas: Reserve through 609-404-4100 or visit http://www.reddoorspas.com/.