NJAHHP Northeast Conference of Hearing Health Professions
"Professional Crossroads: Charting Your Future"
38th Regional Continuing Education Seminar
Approved for 10 IHS CEU Credits and 1.0 ASHA and 1.0 AAA CEU Credits
Friday, April 21 -  Saturday, April 22, 2017
Stockton Seaview Hotel and Golf Club
401 South New York Road
Galloway, New Jersey 08205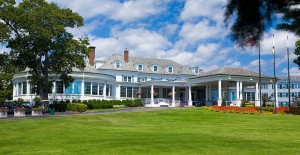 Convention Schedule
Thursday, April 20, 2017 - Annual Golf Outing at Seaview, 12:10 pm
    Email Head Golf Pro Tyler Teynor at tteynor@troon.com to register.
Friday, April 21, 2017
7:00 – 9:00am
Registration & Continental Breakfast
8:00 – 10:00am
"Advancing HHP Relationships with Primary Care Providers"
Brian Taylor, AuD
10:15 – 12:15pm

 FDA/PCAST Update 2017
Brian Taylor, AuD

12:15 – 1:15pm
Buffet Lunch in the Exhibit Hall
1:30 – 3:30pm

Grand Rounds "What's New and What's It Do?"
Industry Experts

3:30 – 4:30pm
Free Time
4:30 – 6:30pm
Exhibits Open / Cocktail Reception
Sponsored by the Exhibitors
Saturday, April 22, 2017
8:30 – 9:30am
Registration
8:30 – 10:00am
Breakfast with Manufacturers, Silent Auction, Door Prizes
Exhibits Open
10:00 – 12:00pm
"What's the State of Rechargeable Batteries for Hearing Aids?"
Barry Freeman, PhD.
12:00 – 1:30pm
Ahrens Luncheon
1:30 – 3:30pm
Leitman Memorial Lecture
Ethics and Professionalism – Hot Topics in Patient & Practice Management ~ Barry Freeman, PhD
3:30 – 4:30

NJAHHP Membership Meeting
Election of Officers

Even if you are not attending the Conference, all members in good standing are invited to attend the meeting/election at no charge. The election slate is attached.  Nominations will also be taken from the floor.
Room Reservations
The Stockton Seaview Resort and Spa is located 8 miles from Atlantic City at the corner of South New York Ave and Jimmie Leeds Road in Galloway, NJ.  Special single/double room rates of $139.00 per night have been reserved for conference attendees. Rooms will be held at the convention rate until March 21st. To make your reservations call the Seaview reservations line at 1-855-894-8698 and ask for the "NJAHHP rate" or book online at the Seaview Reservation Site.