Hearing Aid Grants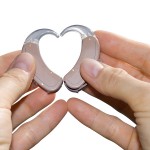 Eligibility Guidelines: 
NJ resident, 18 or under
Fund will pay invoice cost after all discounts from any manufacturer.
Manufacturer will be asked prior to billing if they would consider the donation of hearing aids to that young person
Young person must not qualify for other third party programs, such as Medicaid, Childrens Special Health Services, where funding is available for the purchase of hearing aids.
Office doing fitting, audiologist or hearing aid specialist does not receive compensation for fitting services or profit from the sale of hearing aid.
Grant recipient and family will be invited to an NJAHHP meeting.
How to apply: Parents should submit a letter indicating the need of financial help for hearing aids. Include name, phone, address, email, name and age of child. Email Sue Philpot at SPWP730@aol.com or PO Box 187 Clarksburg, NJ, 08510