Ben and Esther Aidekman Memorial Scholarship Fund - $1,000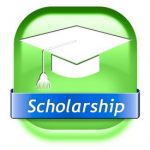 Ben started his office as Acousticon Hearing Aid Center in Asbury Park on Cookman Ave where he served patients and their families from 1953 - 1990. Ben was dedicated to his clients which he instilled in those who worked with him to give the best hearing health care and hearing aids. The office often provided free hearing aids to those in need and was supported by local Fraternal Order of Eagles and the Masonic Lodge. He received many Humanitarian Awards for his service to the community.
Ben passed away in 2002 and Esther in 2008. The scholarship to a high school senior entering college will continue their legacy of helping hearing impaired students in New Jersey to achieve their full potential to succeed in their careers and life.
The funds are provided by their son Alan, a retired TV/film writer and his wife Donna who live in Southern California, but still maintain the family home in W. Allenhurst, NJ.
 Eligibility Guidelines
Hearing impaired student entering their freshman year in college (does not have to be a college in New Jersey)
Resident of NJ
Can pursue any course of study
Application Deadline: April 1 of senior year in high school
Selection by: May 15
How to apply:
Student's name
Phone
Address
Email
Brief bio, college planning to attend, course of study interested in pursuing, highlighted experiences in high school, desired career paths, anything else they'd like to say about themselves.
Email to: Sue Philpot at SPWP730@aol.com or PO Box 187 Clarksburg, NJ 08510