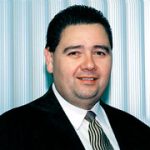 James Saad is BC-HIS, Board Certified by the National Board for Certification in Hearing Instrument Sciences. James and his brother Richard provide the comprehensive care and service to help every customer lead a better quality of life though better hearing.
Founded by their father in 1951, their practice continues to be dedicated to the expert fitting of hearing aids and to serving the hearing impaired in the Cape May area community.
He serves on the NJAHHP Board of Trustees.