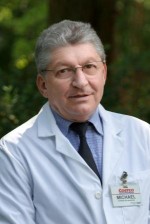 Michael Bruk, PhD, BC-HIS earned his degrees in the former Soviet Union where he specialized in Military Audiology, and Research and Development in Hearing Aids and Assistive Listening Devices. He has lectured on Hearing Aids and Aural Rehabilitation at the Pedagogical Institute and the Medical Institute of Leningrad, USSR.
In 1991, Dr. Bruk immigrated to the United States. Prior to his current position as a Hearing Aid Specialist at the Costco Hearing Center, he had been employed by the Pascack Valley Hospital, Westwood, NJ as a biomedical engineer.
Dr. Bruk serves on the NJAHHP Board and Chair of its PAC, HADEC.