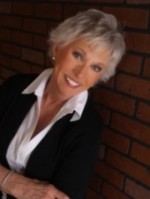 Joanne became an Audiologist because of hearing loss in her family and the deafness of her beloved maternal grandmother.
She is a graduate of Boston University and received her Master's Degree in Audiology from Temple University in Philadelphia. In 1991, Joanne received a CAGS degree in Administration from Gallaudet University. She is a Fellow of the American Academy of Audiology and holds a Certificate of Clinical Competency from the American Speech, Language and Hearing Association, the national certifying body for Audiologists.
Joanne has extensive experience in the hearing health care field. For 20 years, she has worked as a territory sales manager for prominent hearing aid manufacturers and, recently, she was a national audiology trainer for a LYRIC invisible hearing aid. As a manufacturer representative, Joanne has taught hearing aid technology, software programs, hearing aid fittings and small business development and management.
Wanting to fulfill her lifetime dream to open her own Audiology and Hearing Aid practice, she recently purchased Family Hearing Center in Lawrenceville, New Jersey. Skilled in hearing loss assessment and unbiased hearing aid selection, her patient-centered practice puts your needs first. Visit Family Hearing Center and find out what 25 years of hearing health care experience can do for you!
Professional, Ethical, Responsible