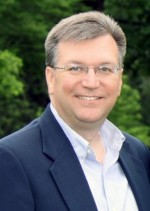 Dr. David Weesner has been a full-time practicing clinical audiologist since 1988. He has enjoyed many varying facets of audiology, including clinical, hospital, military, private practice, academic and administrative settings. He has a wide range of experience including hearing and vestibular evaluation, cochlear implantation, hearing aid dispensing, aural rehabilitation, auditory processing evaluation, teaching and business ownership.
Dr. Weesner has served on the State of New Jersey hearing aid dispensers examining committee since 1996, and served as its president for several years.
Dr. Weesner presided as president of the New Jersey Association of Hearing Health Professionals from 2006 to 2013. This period was marked by significant growth in membership and financial stability for the Association. During his tenure as NJAHHP President, he spearheaded the unprecedented coalition with New Jersey Academy of Audiology, and The New Jersey Speech and Hearing Association to oppose online hearing tests and internet sales of hearing aids. Dr. Weesner and other coalition members have met with the New Jersey Division of Banking and Insurance, and The New Jersey Division of Consumer Affairs to educate them on this growing issue in our state.
Dr. Weesner invests in the future of the profession through teaching and supervision of students for over 20 years. He has taught several at The College of New Jersey, Richard Stockton College and Burlington County College, focusing on audiology and hearing aid dispensing. He is proud that so many of his former students are now counted as friends, professional colleagues, and NJAHHP members.