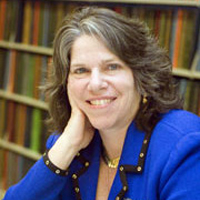 Barbara E. Weinstein, PhD.
Professor & Founding Executive Officer of the Doctor of Audiology Program, (Au.D.)
CUNY Graduate Center
Dr. Weinstein leads off our Conference on Thursday morning with a presentation on Outcome Measurement in Audiology: A Call to Action.  A related article was published July 2015 in The Hearing Journal.
CUNY Graduate Center Faculty Bio
Physician Quality Reporting System (PQRS) and Falls
Downstream Consequences of Aging is a bi-monthly series written by guest columnist Barbara Weinstein, PhD.  Published March 2016 in Hearing Economics; Hearing Health & Technology Matters, edited by Holly Hosford-Dunn
Geriatric Audiology: Interview with Barbara E. Weinstein, PhD  -April 19, 2013
Douglas L. Beck, AuD, spoke with Dr. Weinstein about her new book, Geriatric Audiology, speech-in-noise, QuickSIN, HINT, CST, Mini Mental State Examination (MMSE), and more.