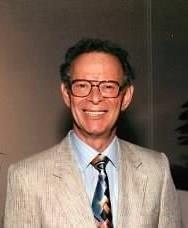 Alan Roth, past NJAHHP member and  board member, recently passed away. Services will be held this Wednesday, 11 AM at the Mt. Lebanon Cemetery in Woodbridge, NJ
To read his obituary and leave a message in the Guest Book, please visit Legacy.com.
A couple tributes from NJAHHP Board members:
Alan Roth. A man who's life is a testament to goodness, character, honor and service. I was fortunate to know him as a family friend and fellow Acousticon dealer many years ago. To know Alan was to love him.
He represented our profession with determination of conscience and a moral commitment to the hearing handicapped community.
I shall miss his smile and the comfort he brought to all who knew him.
Rest in Peace Dear Friend.
Jim Saad
Alan was a good friend and strong supporter of our cause.  He was always ready to lend a hand or give an opinion but he was never anything less than a true gentleman.  Alan was a pioneer in NJ with his company BJ Roth in Jersey City.  Some of our members started their careers with Alan.  He was a director of this board and was always kind and helpful to all who knew him.  His style of warmth and compassion in working with the hearing impaired will be missed.
Dr. Granville Y. Brady, Jr.