2020 Continuing Ed Opportunities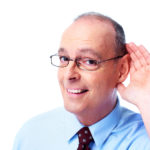 NJAHHP is putting programming in place for the Fall Continuing Ed program after the cancellation of the Mid Atlantic Hearing Expo in March.
NJAHHP Continuing Ed Program - November 13
Mt. Laurel, NJ
With 10 in-person CEUs required by December 31, we will apply for 7 credits and explore an additional 1/2 day of programming on the 14th to increase that number. We may make arrangements for "live" virtual sessions as alternative format.
IHS virtual mini-conference for free CE credit in April
Details will be announced shortly.