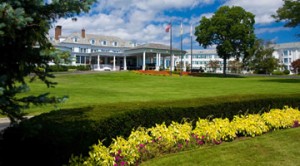 Wednesday April 6, 2016 - 11:00am - Golf Outing
Call Mike Schulz, 609-748-7646 to reserve a tee time. Indicate that you will be with the NJAHHP group.
Thursday April 7, 2016
7:00-9:00 AM Registration
8:00-10:00 AM "Outcome Measurement - a call to action" - Barbara E. Weinstein, PhD
10:15-12:15 PM "Patent Plunders: Tech Giants Eye Hearing Industry" - Holly Hosford-Dunn, Ph.D
12:15-1:15 PM Buffet Lunch
1:15-3:15 PM "What's New and What's it Do? - Industry Expert Panel Presentations
3:30-5:30 PM Exhibits open!
6:00-7:30 PM Cocktail Reception – All Invited
Friday April 8, 2015
8:30-9:30 AM Registration
8:30-10:00 AM Breakfast with the Manufacturers
Silent Auction – Exhibits Open
10:00-12:00 PM "To Bundle or Not to Bundle that is the Question" - Granville Brady, AuD.
12:00-1:30 PM Ahrens Luncheon
1:30-3:30 PM Leitman Memorial Lecture
"Disruptive Technologies" - Holly Hosford-Dunn, Ph.D
3:30-4:30 PM NJAHHP Membership Meeting
Election of Officers
(10 hours class time total Thurs/Fri)
Download mobile app to connect with latest conference news and info.