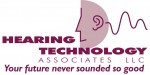 An effective Clinical Audiologist and Health Care Administrator with strengths in audiological testing and differential diagnosis, hearing aid evaluation (including hearing aids, assistive technology, cochlear and middle ear implants), and counseling to the hearing impaired.  A nationally and internationally recognized clinical Specialist in the Assessment and Management of Tinnitus and Decreased Tolerance to Sound.
PROFESSIONAL EXPERIENCE:
• Hearing Technology Associates, LLC- Private Practice, Owner and Founder (September 1993-present)
• The Tinnitus & Sound Sensitivity Treatment Center of Philadelphia, PC -Owner and Founder (1995-present)
• Professional Trainer for GN ReSound (1996-2001)
• Hospital of the University of Pennsylvania, Speech & Hearing Center – Staff Audiologist (February 1992 - June 1993)
• Thomas Jefferson University Hospital, Hearing Center-Director of Audiology (July 1991 – February 1992)
• Philadelphia Elywn, Department of Audiology-Director of Audiology (Sept. 1988 – July 1991)
• Delaware Valley Tinnitus Association – Support Group Coordinator
• Thomas Jefferson University Hospital, Hearing Center-Staff Audiologist (September 1983 - September 1988)
• Atrium Hearing and Speech Center, Cherry Hill, NJ – Staff Audiologist (February 1981 – September 1983)
Two Office Locations:
1015 Chestnut Street, Ste. 300, Philadelphia, PA 19107
143 Bala Avenue, Bala Cynwyd, PA 19004
EDUCATION:
University of Florida – 2001 Doctor of Audiology of Degree
Hofstra University – 1979: M.A. in Audiology (with Distinction)
University of Maryland – 1978: B.A. in Speech and Hearing Science
Psychology minor (with Honors)
LICENSES AND CERTIFICATIONS:
American Academy of Audiology (AAA)
Certificate, Clinical Competency in Audiology (ASHA)
Fellow Member of the Academy of Doctors of Audiology (ADA)
Board Certified by the American Board of Audiology (ABA)
Pennsylvania State License - Audiologist
Licensed Hearing Aid Dispenser, State of New Jersey
RESEARCH AND SPECIAL PROJECTS:
Young, I.M., and Brenner-Perlman, G. (1988) Current Trends in Hearing Aid Selection in the United States. Journal of the Korean Otolayngological Society.
"Open Long Term Safety Study of Piretanide and Furosemide in Ambulatory Patients with Congestive Heart Failure" clinical trials.
Industrial Hearing Screenings: On-site testing of 600 Ford Motor Company employees.
PRESENTATIONS, LECTURES & PROFESSIONAL ACTIVITIES:
• Tinnitus Support Group Facilitator-1998-2007
• Institute on Aging – Hearing Loss and Aging
• Pennsylvania Academy of Audiology Annual Meeting (PAA) –Tinnitus Update-2000 (invited guest)
• Annual Tinnitus Update Lecture for the ORL Residents: Hospital of the University of Pennsylvania (2000-2005)
• Invited Speaker- Tinnitus: PCO School of Audiology -2005
• American Tinnitus Association: Development Committee-2003-2007
• Professional Consultant for an In-Ear-Monitor company -1995- present
• Invited Speaker: 14th Annual American Association of Electronic Reporters and Transcribers Conference-June 2007
• ADA Board of Directors-Director at Large: 2007-2008
• Invited Speaker-Tinnitus/Professional Seminar Program, Argentina-Feb. 2008
• Invited Speaker-Tinnitus Update 2009: N.J. Speech-Language-Hearing Association Mtg-2009
• Preceptor for 3rd year Au.D. students for Salus University-on going
Interviews:
• Television Interview Action News HealthCheck: Tinnitus 2008
• Television Interview Action News HealthCheck: Lyric, the invisible 24/7 hearing aid. 2009
• Live Radio Interview: NPR: Aging Body Parts: Hearing and Hearing Aids 2007
• Live Radio Interview: Blog talk Radio –"Transitioning Aging Parents – Dealing with Hearing Loss", Dale Carter- Host May 22, 2012
• Suburban Life Magazine: "Easy Listening" April 2013
Lectures and Presentations:
• Guest Speaker: Mayor's Commission on People with Disabilities – Tinnitus
• Philadelphia Corporation of Aging. Franklin Institute – Bionics and Transplants series – "Hearing Loss and its Management, Cochlear Implants and Hearing Aids"
TEACHING:
• Instructor: University of Arizona Distance Au.D. Program Tinnitus Course - 2003
• Part time Faculty: Salus University: Developed and taught the Tinnitus Course to the Au.D. students: 2006- 2009
• Drexel University College of Medicine Resident Lecture Series: Tinnitus Evaluation and Treatment: The Audiological Perspective- 2007, 2009 and 2011
PROFESSIONAL SOCIETIES:
ASHA, The American Speech-Language-Hearing Association (1980 – present)
American Academy of Audiology – Fellow (1989 – present)
ADA, Academy of Dispensing Audiologists – (1983 – present)
Board of Directors, Delaware Valley Audiology Discussion Group (1983 – 1991)
LISHA, Long Island Speech and Hearing Association (1979 – 1983)
NJSHA, New Jersey Speech and Hearing Association Professional Affairs (1980 – 1983)
PSHA, Pennsylvania Speech and Hearing Association (1983 – 1988)
Certificate, Occupational Hearing Conservationist (OSHA) 1983
PROFESSIONAL DEVELOPMENT:
Educational Courses (1980-2000)
Cochlear Implants Aural Rehabilitation
Auditory Assessment Electronystagmography
ABR Operations training Tinnitus Assessment & Management
Forensic Audiology SSW Workshops
Instrumentation Assistive Listening Devices
Diagnostic Techniques Audiology Practice Management
Auditory Evoked Potentials Americans with Disability Act
Update training on amplification sponsored by hearing aid manufacturers-current
Tinnitus Training & Professional Conferences
Jastreboff TRT Training-1994, 2007, 2012
Tinnitus Workshop: Speech Language Hearing Assoc.- Wm Martin, Ph.D - Hawaii 2010
Certified Trainer – Neuromonics – February 2006
ADA Annual Conferences - 1993 - present
AAA Annual Conferences - 1993 - present
International Tinnitus Seminar (ITS)
Portland, Oregon 1995
Cambridge, England 1999
Fremantle, Australia 2002
Pau, France 2005
Florianopolis, Brazil 2011
International Tinnitus Research Initiative Conference (TRI)
Stresa, Italy 2009
Dallas, TX 2010
Buffalo, NY 2011
AWARDS:
Voted as: "The Best Audiologist on the Main Line" 2006, 2007, 2008 and 2012 By the Main Line Media News
Voted as: "The Best Place to Buy a Hearing Aid" 2010, 2011, 2012 and 2013 By the Main Line Media News
Recognized as the 2010 Regional Hearing Professional of the Year sponsored by Rayovac.
March 1, 2012 The Three Pillars of a Successful Practice –Resound