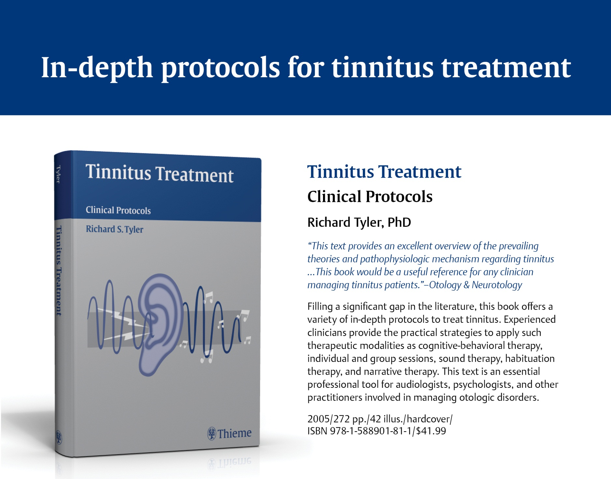 Richard Tyler, Ph.D., author and nationally recognized authority on "Tinnitus Therapy" from the University of Iowa was the featured presenter at the October 2014 Tinnitus Therapy Conference.  The Conference was jointly sponsored by NJAHHP and PHHA at the Enterprise Center at Burlington County College.  
The e-Book version of Dr. Tyler's Tinnitus Treatment, Clinical Protocols book is available through NJAHHP for $25.  Download the order form to purchase the e-Book.
Hard copies are available through Thieme Medical Publishers (Theime.com).